August has been quite a month so far here in the UK – with the London Olympic games occupying the attention of the country. However, with the games now over life is getting back to normal – therefore, in order to catch up a little we thought it'd be useful to recap on 5 interesting renewable energy stories from August so far.
Cee-Lo Green sets up Green Foundation
In a rare move of a pop star backing up their words with actions, Cee-Lo Green (behind massive hits such as 'Forget You' and Gnarls Barkley)  and his sister Shedonna Alexander have setup the Greenhouse Foundation. This is designed to spread the green message across school districts in Atlanta through fun and exciting inetactive  projects for underserved students. We wish them luck.
How to Save a Planet – On a Budget
Free ebook thats well worth a read – featuring contributions from the Green Skeptic. The book seeks to ask:
…….the critical question, How can we drive progress to a clean energy economy when governments are broke and investment is scarce?
Click this link to download the ebook.
Recyclable Olympics basketball arena
The aforementioned Olympics have captured the imagination – and made some impressive attempts at sustainability. One great example is that the basketball arena was actually a temporary structure built for the games. The frame of the arena consists of 1,000 tonnes of steel and is covered in 20,000 square metres of a white PVC fabric which is recyclable – the arena will be de-constructed and parts of it will be used elsewhere in the building of other facilities.
Lego goes sustainable
We're fairly sure that most of you have played around with Lego at one point or another, its a great toy that has crossed the generations. However, probably very few of us have ever stopped to consider the environmental impact of manufacturing Lego blocks. Fortunately, Lego have been up front with their plans for sustainability, and this month they have produced this video which aims to illustrate how they are approaching sustainability within the business.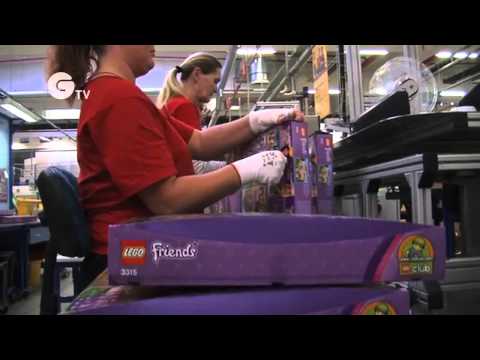 Arctic ice loss accelerates
A worrying report from The Guardian highlighting data from the European Space Agency's CryoSat-2 probe, which suggests that Sea Ice in the Arctic is disappearing much faster than previously thought. Preliminary data from the probe indicates 900 cubic km of summer sea ice has disappeared from the Arctic ocean in the past year, 50% higher than most  polar scientists estimated. Its  suggested that global warming, triggered by rising greenhouse gas emissions is causing this to rapidity of ice loss.
These are 5 green stories that have caught our eyes in August so far – what have you read that has peaked your interest this month?